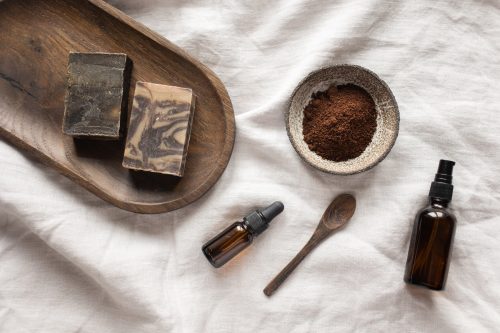 Instructions abhyanga (massage)
In case of fever, flu-like symptoms and acute skin infections, your treatment cannot take place.
This massage is not recommended during the first 3 days of menstruation if very heavy.
The day before the massage it is recommended to stick to a light diet. Examples include soups, boiled or steamed vegetables with rice or some grains and dishes that are vegetarian or contain white meat or fish. Red meat should be avoided. You can drink water and herbal tea in desired amounts during the day.
The massage should not take place immediately after a meal because the massage oil must also be internally digested, and this can cause a heavy feeling. It is therefore recommended not to eat 2 hours before the start of treatment.
Do not eat cold or heavy food before and after the massage.
A significant amount of oil may remain on the skin after the massage. It is therefore advisable to wear comfortable, loose and/or old clothing as the oil may leave stains. It also might be comfortable to bring clean underwear for after the treatment.
It is advisable to only shower with water after the massage, so that the oil can act on the body. It is best to shower with water at 2 °C above your body temperature (Winter) or 2 °C below your body temperature (Summer).
After the massage you may be more sensitive to stimuli and you may experience some discomfort from contact with cold air.
It is important that you maintain proper postures and movements during the days after the massage, as your muscles will be very relaxed, and hence more sensitive to injuries.
It is best not to ride a motorbike or bicycle immediately after the massage.
It is recommended to bring a hat and a scarf to cover your head, ears and shoulders to protect yourself from any cold air after the massage.
You can cancel free of charge up to 24 hours before your appointment. After this, unfortunately I am forced to charge the full amount of the treatment.